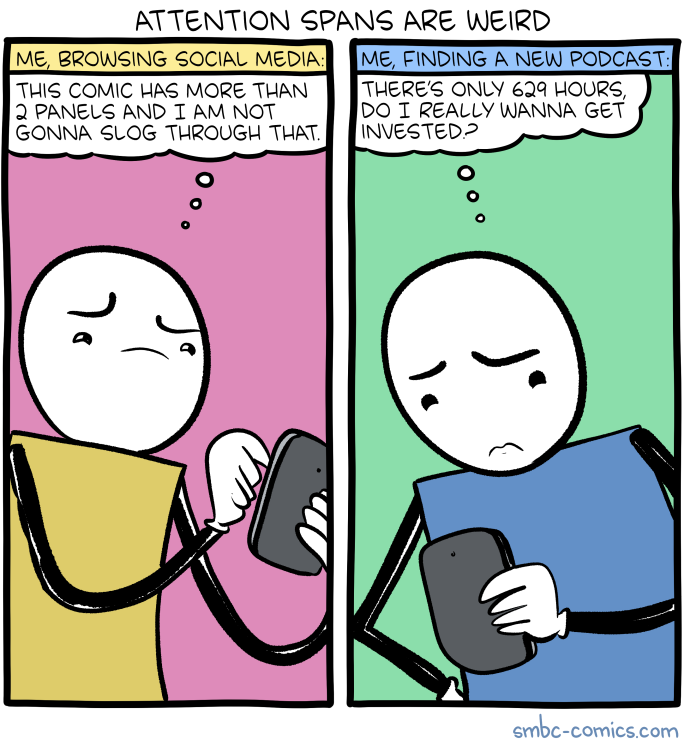 Click here to go see the bonus panel!
Hovertext:
For real though, I find this genuinely mysterious. I wonder if it's incorrect to think of attention span as a single parameter. Maybe we have attention spans for particular sense modalities or even particular activities.
Today's News:
You know what'll really hold your attention is my book that The Expanse guys said was "highly, highly recommended"