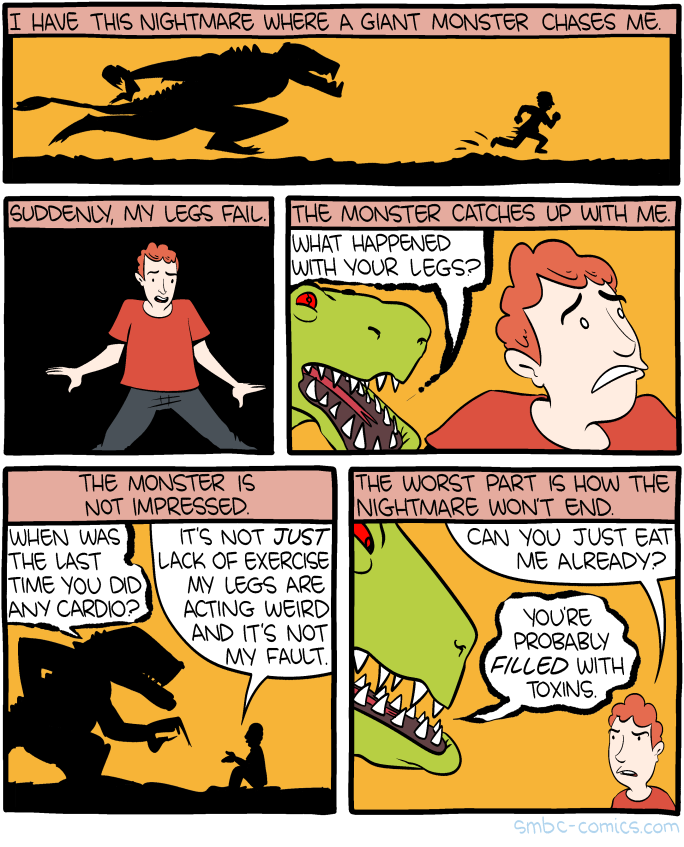 Click here to go see the bonus panel!
Hovertext:
Then the monster tries to get me to do squats, and I wake up screaming.
New comic!
Today's News:
Geeks. BAHFest London is over 2/3 sold out and it's not for several weeks. This one's gonna sell out super early, and we will *not* have any more tickets to put online. Please buy soon if you want to lock in a spot!